How to find your personal best days with the Feng Shui Calendar 2021
Vera Apel (Germany) and Yolanda van Zuijlen (The Netherlands) created a must-have tool for every Chinese Metaphysics professional or enthusiast: a colourful and practical 200-paged Feng Shui calendar for 2021 for finding your personal and professional best days for 2021.
It is their 3rd calendar in a row. They created the first one in 2018 since they found that there wasn't any Feng Shui calendar that was both technical and beautiful at the same time for daily usage.
The calendar is initially created for Feng Shui professionals but can easily be used by enthusiasts too since there is a lot of easy to find information inside.
Here's 3 steps how to easily use this calendar for selecting your personal best dates for your most important activities:
Step 1 – Determine what is your goal
Which tasks/steps you need to take to get there. Make a task list.
Step 2 – Find the 12-Day Officer energy that matches each task
When you have your task list ready – find a good day to start each task, based on the 12 Day Officer energy of the day. In short below is an overview of the best activities for each 12 Officer day. For more extended do's and don'ts for each Day Officer there is a complete overview inside the calendar:
Establish day – planning and starting new things
Remove day – decluttering, getting rid of things, starting a diet
Full day – Organizing things, family reunions, practicing gratitude
Average/Balance day – Not such a good day – do 'low profile' things
Settle/Stable day – Good day for strategy, setting the big picture
Grasp/initiate –, launching new ideas, products or services, setting rules, iniate a plan
Destruction day – not a good day – don't do important things on this day. Good day for ending/changing bad habits.
Danger day – day of opportunities, go out and look for opportunities but don't take big risks
Completion/Success day – good day for everything, use this day to the max. Call potential new clients, launch your product, start a new project etc.
Collect/receive day – collecting things back from others, asking for something (help, money, inspiration, opinions, energy etc.)
Open day – everybody is more open on this day – explore new things, connect with others, networking, closing deals, official openings
Close day – not a good, don't use it for big things. Use it for introspection, meditation, relaxing etc.
Step 3 – Don't clash the animal of the selected day.
After finding the right energy/day (12 officer) you need for your task, make sure your personal animal's don't clash with this day, because then the energy is against you an: things will be less easy on this day.
For personal, relationship and health matters – the animal of the selected day should not clash your DAY ANIMAL
For Feng Shui matters (eg: activating a water feature, moving in etc.) – the energy of the selected day should not clash your YEAR animal
Note: you can find your personal animals here
If your day or year animal does clash the day – find a different good day for your activity.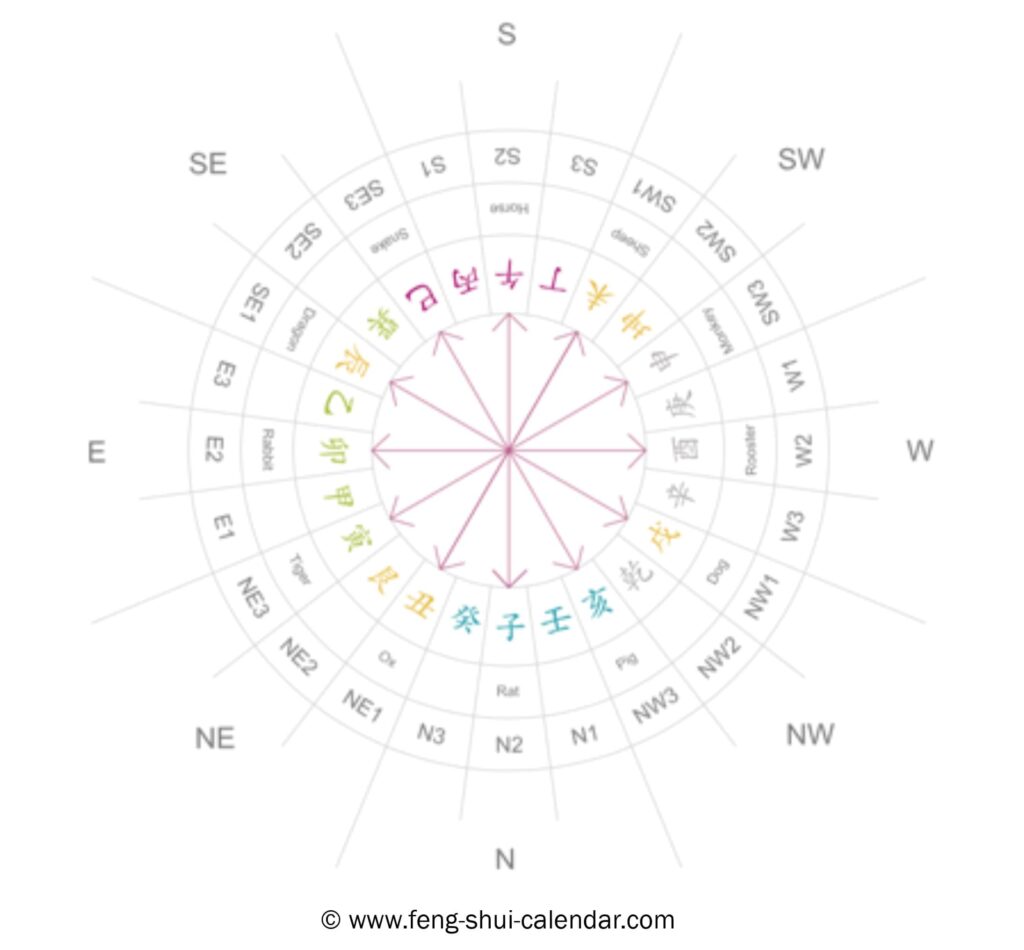 There you go – 3 easy steps to find your personal best dates for reaching your goals more easily.
Of course there is a lot more technical information inside the Feng Shui calendar like:
lap yam/na yin element of the day
28 constellation of the day
hexagram of the day
lo shu numbers of the day
Special days like sun/moon/dragon/fortune/no wealth etc.
water/compass sat days
special sectors in 2021
easy date selection overview per 3 months to see the daily energy at a glance
hour energy to find the right hours after selecting your best days.
and much more
Therefore it's a must-have for of all your Feng Shui consultations, BaZi charts or Date Selections for yourself or your clients.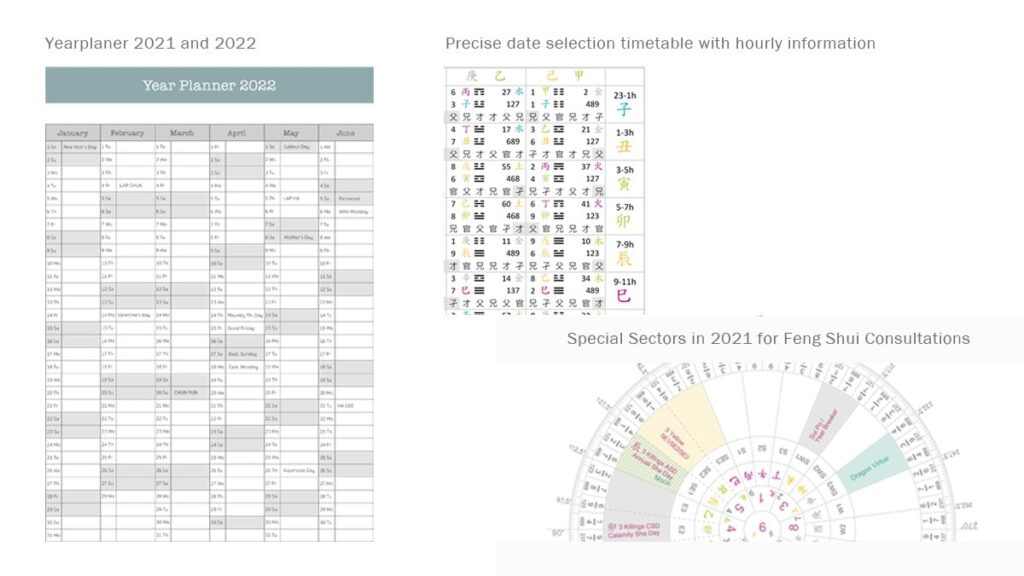 Have a look at www.feng-shui-calendar.com for a complete overview of all the wonderful content and design of the Feng Shui calendar 2021.